There is a perception that football played by women is illogical and occasionally even exotic. A sight of boys getting together to kick a ball around after school is common, but a group of girls playing football instead of dolls is a spectacle that could make an onlooker stiffen in shock. Not in the village of Satis in the Nizhniy Novgorod Region, though. Genuine nationwide-level champions have been developing there for many years under the direction of coach Igor Gogov.



A Moment of Destiny

"It all began in 2010, when my son, then a third-grader, came home upset," Igor Gennadyevich recalls. "He told me that their school would no longer have any athletic clubs. It was truly gut-wrenching to see him that sad. I went to the school principal and offered to take over the extracurricular activities because I felt it was unfair. Fortunately, they accepted, and I quickly started my first training sessions with kids.



About ten students, mostly his son's classmates, attended Igor Gogov's first class. However, by the second, there were thirty young trainees, and even more kept coming. The excitement of chasing the ball around the pitch eventually spilled over to the girls, who joined the boys. The Satis School's first girls' futsal team was formed once the coach realized they were performing just as well.

Of course, nobody initially had high expectations for their performance; we played for pure enjoyment. The girls enjoyed competing against the boys and running around the pitch while having lots of fun. I made every effort to foster this interest because I really wanted to keep their spirits high and instill a love of sports in them," Igor Gogov says.

Never Giving Up and Growing Stronger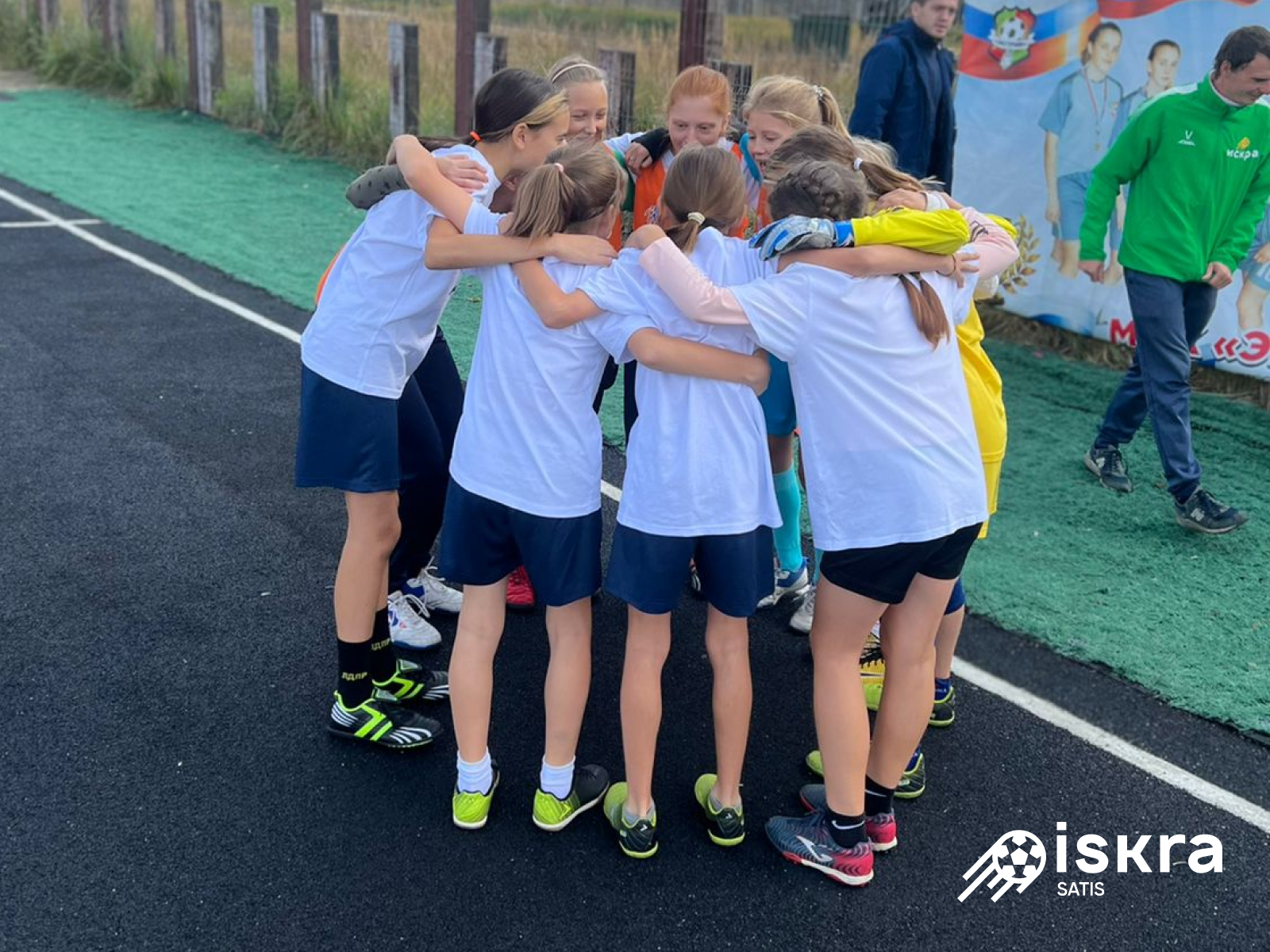 In 2011, Igor Gennadyevich took a team of girls to their first futsal football competition, which marked the beginning of his coaching career in earnest.

"As is usually the case, the first time things didn't exactly go our way. We lost, but the girls later approached me to express their desire to continue training. Naturally, I supported them, and that proved to be the right decision. Our players gained recognition in the area and beyond after a couple years. My girls went on to win a few valuable trophies. We are proud of each and every one of our graduates. For instance, the Samoylov sisters won the national futsal championship in 2013, and are now players for Russia's women's national team. That really says a lot."

Igor Gennadyevich modestly shrugs when asked how they were able to raise so many talented football players, including among girls, in a small, unassuming village. He acknowledges that he still isn't sure what he thinks about this.

"Many people claim that football is not a sport for women. Through their play, our girls have always defied these stereotypes. Just look at them pass the ball and show off their technique! They have great enthusiasm, and their eyes are always gleaming! That's our miracle of Satis," the coach opines.

"I'll Keep Working As Long As I Have Strength"

The good cause Igor Gogov started has not only continued but has also been actively growing all these years. Our Iskra football project, whose concepts are already deeply ingrained in the coach's philosophy, has recently been contributing as well.



"I've always believed that children should live joyful lives. Today, Iskra gifts them that very joy. Your skill level doesn't matter here, and whether you've been playing for five years or only joined yesterday, doesn't matter either. Everyone is equal here. My guys who have been practicing for a while just use our games as an outlet and really unwind here. Obviously, playing with them and learning new things is interesting for newcomers as well. And look how happy they are to help one another! They hold little ones by the hand and teach them how to do things. No one is ever left out. Children open up and become closer to us and to sports because they feel respected and valued. This is the project's main strength, and it is very valuable," Igor Gogov asserts.

The coach's responsibilities have been expanded noticeably since Iskra arrived, and not just because of the new trainees. Since the project was not at all designed to develop professional players, a different strategy is needed here. Igor Gennadyevich doesn't appear to be concerned, though. He already has a clear vision and a number of insightful concepts. He shared one of them with us.

"We are now in close contact with our colleagues in the neighboring region. There is another Iskra location in the town of Kovylkino, Republic of Mordovia. I'm good friends with its leader, Dmitriy Glushichkin. We want to hold a small, friendly competition for our trainees around New Year's Eve. I believe it will be a good gift for young athletes and give them most positive experiences," Igor Gennadyevich states.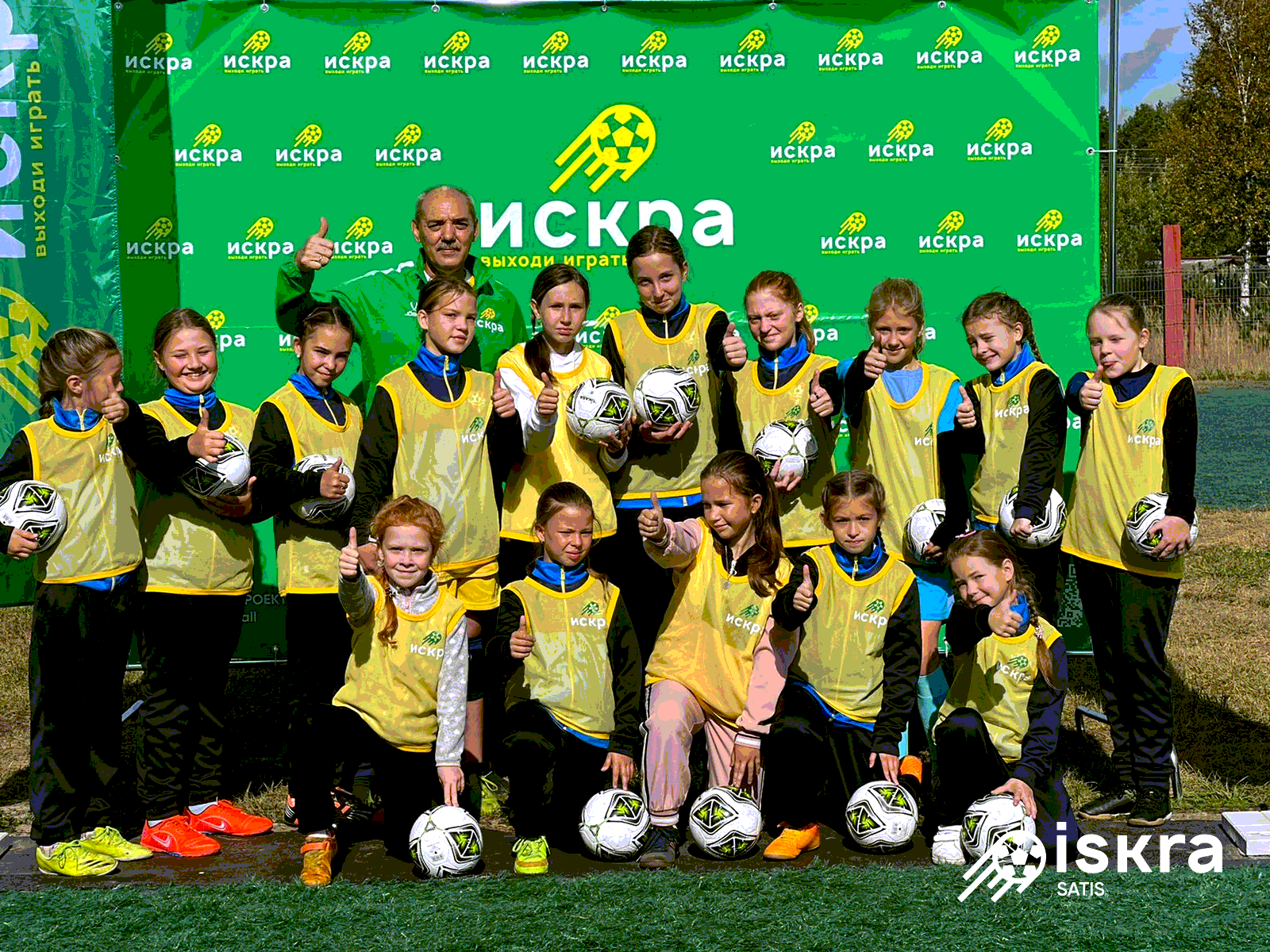 The two Iskra locations have already established a foundation for cooperation; in fact, they went so far as to form a joint girls' team to give them a chance to compete. Project trainees are currently competing in the regional championship. They'll soon be competing in the Volga Federal District tournament, and then, with any luck, at the Russian Championship.

The seasoned coach doesn't try to hide his happiness as he says, "Of course, everyone is very happy to have Iskra in our village, and I'm proud to be a part of it. We are now even more inspired to keep going. The project made a very wise choice in its direction; the key now is to stay on it. If we do, there will be many more happy children in our nation, and this is priceless."